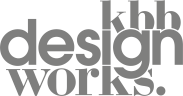 Company
KbbDesignWorks is a creative Interior Design group specialising in Kitchens, Bathrooms, Tiles and Living Areas. Founded by Greg Cooper and Matthew Peake, specialists that take pride in making 'good' design with the finest materials and suppliers.
What we do
Everything we do is driven by our passion for exceptional and accessible design. We work directly with companies from around the world, cutting out middlemen, ensuring we're as close as we can be to the quality products we offer our clients.
Have a look at some of the stunning products and projects we have delivered, all of which demonstrate the various ways we can integrate style, luxury, and function into your space.
See, touch and feel – critical parts to the steps involved in helping to make your decision on one of the larger investments towards your house. That's why we've got a showroom. Experience, first hand, the finishes to the products. If you cant make it to us, we may be able to make it to you.